How to Host the Best Super Bowl Party
Whether your favorite team makes it to the Super Bowl or not, if you're an avid football fan, you're definitely going to be watching the big game. The best way to watch the Super Bowl is on a large flat-screen TV surrounded by good company, good food, and good drinks. And while the day of the game is guaranteed to bring some fun to your Sunday, planning for a Super Bowl party may not be as pleasant. 
When it comes to party planning, there are a few specific things to keep in mind for the Super Bowl. The most important aspects of a Super Bowl party are seating, food, and drinks, so these should be at the top of your "To-Do" list. Take a look at some Super Bowl party planning tips from Chihuahua's Cantina and Grill and consider having the best Mexican food in Reno catered at your next event!
Super Bowl Party Preparations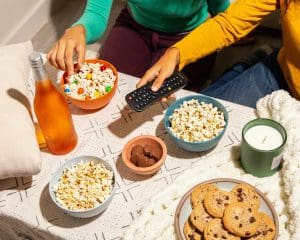 Super Bowl LVI is set for February 13, 2022, and while we still aren't sure who we'll be rooting for, we do know there are going to be football parties going on that day. Your focus should be centered on your guest list, food and drinks, seating, and entertainment. To ensure you host the best Super Bowl party, follow these helpful tips:
Consider COVID Guidelines
Parties and get-togethers look a bit different since COVID-19 has emerged so it's important to consider this when planning your Super Bowl party. Following COVID guidelines as much as possible will ensure you and your guests stay healthy. So, be sure to limit the number of guests you invite and consider setting up extra accommodations and seating outdoors.
Make Your Guest List 
Now that you've determined the appropriate number of guests to invite, it's time to decide which of your friends and family you'd like to have over. Keep in mind that Super Bowl parties can get quite rowdy, particularly if alcohol is being consumed and the game is actually good. You may also want to consider whether your guests have children that will be joining them and if you have the space for that. Also, be sure to send your invitations out early so that your guests can block out time to attend.  
Food & Drinks 
The food and beverages that you serve at your Super Bowl party are a bigger deal than you may think. Watching football is fun, but what will really make your shin-dig stand out is what you serve your guests. There are many ways you can go about the food and drinks at your party, but the most recommended option is to cater from a nearby restaurant. Not only does this alleviate the stress of preparing food for a party including the shopping, cooking, and clean-up, but it also elevates your party to have the best game day food. 

And while most game day food is going to include snacks like wings and chips, why not go for something more unique? Mexican food is always a crowd-pleaser and it breaks up the monotony of your typical party food. Instead, let Chihuahua's Cantina and Grill provide you with game day catering for your Super Bowl party. 
Seating 
With the guest list and food/beverages taken care of, now it's time to focus on seating arrangements. The first spots in the house that are going to fill up are right in front of the TV. Couch space is like prime real estate, so expect that that will be taken up quickly. If you have more guests than you do seats, it might be a good idea to ask your friends and family to bring a collapsible chair with them to the party. You can also set up additional seating outside to give your guests additional seating options. 
Entertainment
This one may seem irrelevant since the big game is clearly the main event, but having some other sort of entertainment is always a good idea. There are going to be times in between plays for things like card games or a quick round of cornhole, so give your guests some options to keep them entertained throughout their time there. 
Best Mexican Food Catering in Reno, NV 
Football fans old and young, and let's face it, even those who don't like football, are all going to be gathered around the TV ready to watch the game, laugh at the commercial breaks, and judge whether the halftime show was a flop. With so much to plan, it's understandable that you would seek Super Bowl party catering services to alleviate some of the workload. 
For the best Mexican food in Reno, connect with Chihuahua's Cantina and Grill today! Our Reno catering services are sure to make your game day celebration a success.